The day of wuv is upon us. Wuv. Twu wuv. (Any other Princess Bride fans out there?!)
Below, please find (enjoy, print & recreate!) the Valentine's my kiddos shared today.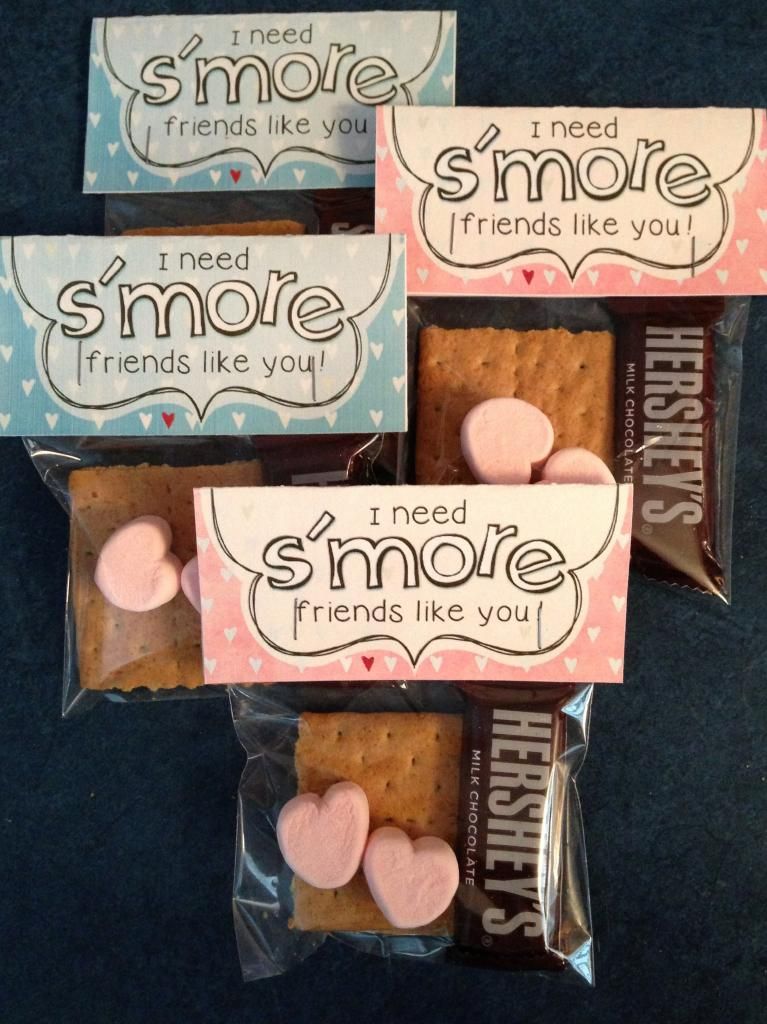 The printable bag topper for these adorable s'mores Valentine's can be found at the
Domesticated Lady
website. The topper even has instructions on the back on how to make your s'mores in the microwave. Genius.
Those fun marshmallows are actually available to purchase from
Jet-Puffed
at Valentine's. No need to try to make them myself. Woot!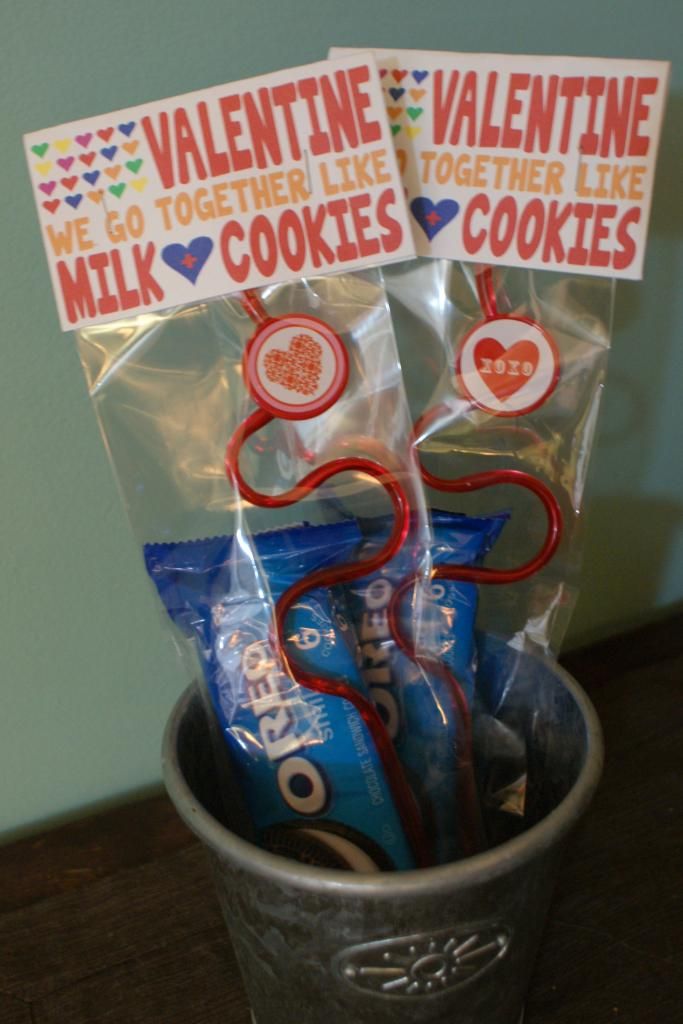 My Stevie chose to go the Milk & Cookie route with his Valentine's this year. I found this great Valentine on Pinterest, but each and every link was spam, so I had to recreate the bag topper myself (but, as always, I'm happy to share!) And if you happen to know where this great idea began, please let me know and I'll be happy to give credit where credit's due!
Get my Milk & Cookies bag

topper
here
.
Our beloved teachers got lollipop bouquets this year. This idea was inspired by


Organized Chaos
.

Each bouquet has a tag that reads

:

Roses are red. Violets are blue. Pops are sweet & so are you!

I'm sharing my tags
here
. My petals were cut using my Cricut. I made the red petal about 3 1/2" wide, the pink 2 1/2". I used a standard hole punch (1/4") for the centers. Twist the pop in the direction it's wrapper is twisted and it slides right in.