making the star wars lightsaber invitation

I was inspired by Jennifer S on Catch My Party to make these. I love how the party info is printed right on the back. I made mine simpler in front, as I had a LOT to make. I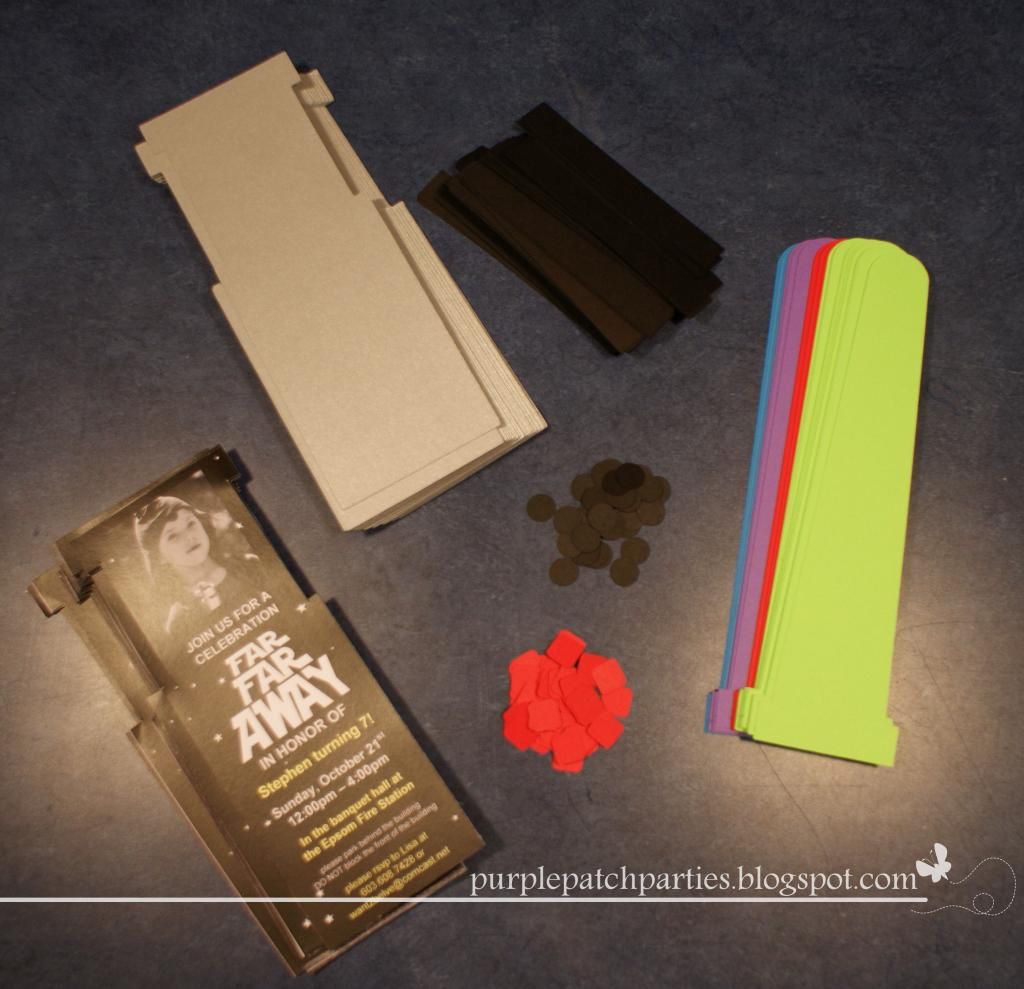 The front was cut from shiny silver card stock, the back printed on white card stock. (That fabulous photo was taken during Jedi Training at Disney's
Hollywood Studios in Orlando over the summer!) The sabers were cut from blue, purple, red and green card stock. Even though these were cut on my Cricut (again, because there were a lot!), you could easily cut them by hand.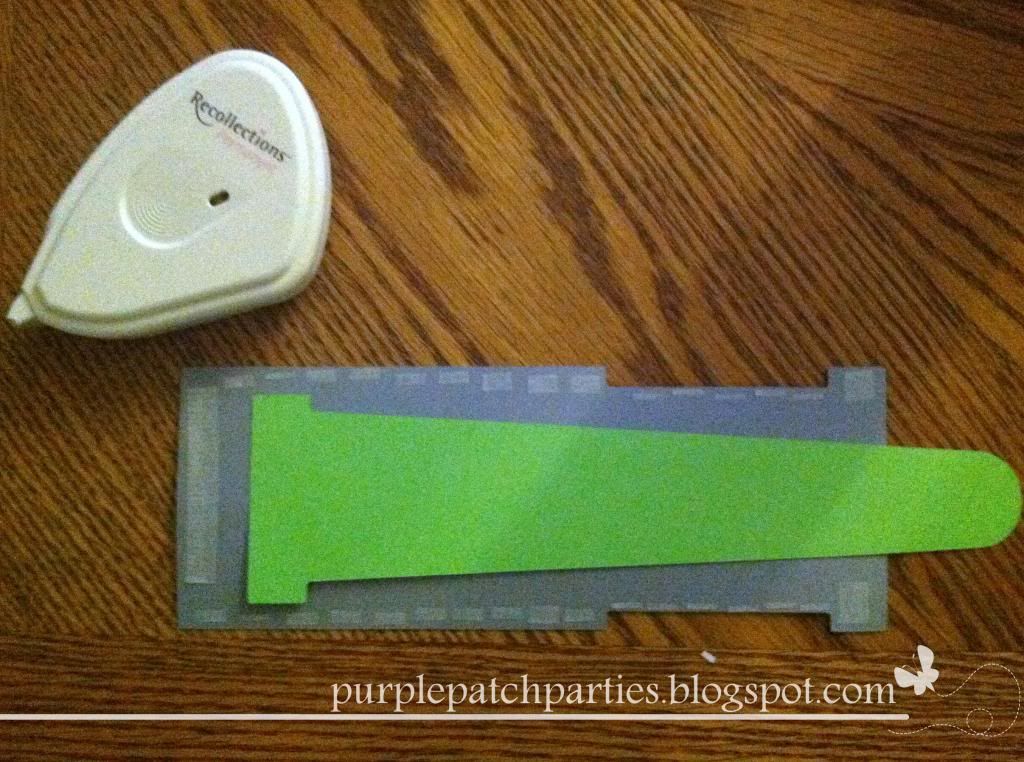 Once cut, I put double-sided tape (my favorite is the Recollections brand found at Michaels!) right up against the outer edge. I then laid the saber down inside the tape and then the backing, on the tape.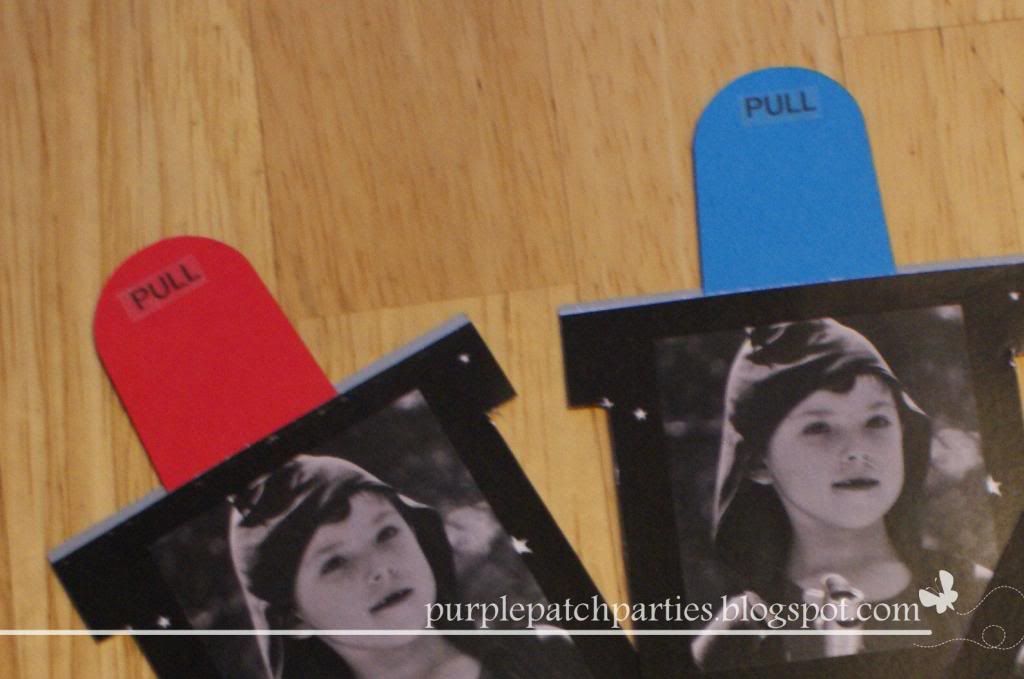 I used clear address labels to print the "pull" sticker. I made, probably, 12 or so "pull"s on one label and cut them out.
If you'd like to print the pieces to make your own lightsaber invitations, feel free! You know how I feel about free printables!
Silver handle. Remember, this is just the shape, you need to print it on your own silver cardstock.